If you feel that you have fallen out of love, will you be

United Arab Emirates
6 responses

• Philippines
9 Mar 07
As much as possible I don't wanna fall out of love, but for some reasons which might lead me to this dilemma I should say I would take the courage to bring out the issue and let it be resolved the soonest. Well, what else is more hurtful than making your partner believe that you love him/her even you really don't after all those times? I wouldn't play the role of the passive partner waiting for the other one to fix things up since I wouldn't also want my partner to do the same if she'd be in the same situation as mine. I believe it's always good to be true to your feelings, but you also have to make sure to reveal what's to be revealed in the subtlest way possible.

• Australia
23 Jan 07
I will tell him, you know what! I just wake up this morning and I feel I don't love you anymore!!!! LOL! No there must be a reason why you fall out of love for your mate. I think your mate might probably feel it too. But I'd rather say my mate, hey! leave me alone!!! I don't love you anymore!!! especially if I am very angry with him. so there.

• United Arab Emirates
24 Jan 07
oh! that wasn't just straight forward.. it is with outburst..lol!

• Philippines
9 Jan 07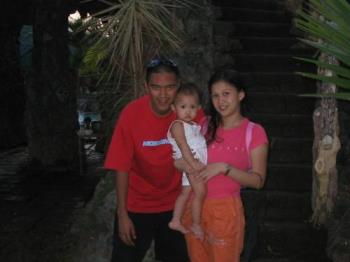 I will be honest to tell him but I would definitely think another reasons on telling him why. I might think some good reasons that could not hurt his feeling more because we have been together for long.

• United Arab Emirates
15 Jan 07
Oh! you really have a heart..So, you mean "breaking it gently"?


• United Arab Emirates
7 Jan 07
oh well.. so direct to the point. yeah..'guess there's no point to prolong any anguish.

• Philippines
6 Mar 07
I would just have take her time to notice about what I feel for her so I could not find it very hard to tell her what's in my heart when the time comes she has already fallen with me.

• India
18 Jan 07
well frankly speaking dude.. i would be normal..being yourself is the best way to show your love..dont imitate, dont act...i am sure she will fall off her feet if you just be YOU