at what age you've decided that you wanted children?

Netherlands
December 23, 2006 3:45pm CST
why do i ask? because i never wanted them! until i became 35! before i never thougth about it, not when i was a kid, not during my other relationships! but then came that one moment we talked about it (my husband and me)he already has a son, so he let me choose what i want. the feeling was right(but i did not have the so called "motherfeelings") so we throw away the pil and went for it! we did'n tell anyone because i was already 35 and didn't want to go to the doctor for any test! after 5 months i was pregnant, we found it out on newyearsday in Thailand! the reaction of al our friends? a realy big surprise! my parents? the biggest shock of their lifes, but they where so happy! and we did it the same way when we tried to get another baby! shock number two! so when was the time you thougt: yes i want to have (a)kid(s)?
8 responses

• Philippines
16 Mar 07
for me at the age of 24... i started thinking that I want to have my own kids.. why that early? coz i wanna see them grow while im still young..

• Netherlands
16 Mar 07
why do you call it early? i think 16 is early! i think every age has his charme!

• United States
4 Jan 07
That's wonderful!! You are very lucky to have become pregnant when you were planning to have another kid:) I've been married for a year now and am only 25. My hubby turned 30 recently and we both have agreed that we'll plan for a kid soon,maybe sometime towards the end of this year or next year. But things can change and having a baby is as important to me as working or building my career. I want to spend some more time with my hubby before I commit to making a family. I also want to work and contribute to our savings before we have a kid.

• Netherlands
5 Jan 07
hope you don't have to "practice"very long hihi! you have time enough to plan, so make fun with your hubby, build a career and then go for it!

• Poland
19 Apr 07
Well,i have to tell you i am like rabits...so i couldn't planed when to have kids because in first month when i get married i was pregnant..lol!!I can have baby what zodiacal sign i want...(that's the good part..lol) but you know what? i love the fact i am a young mother... augusta

• Canada
16 Mar 07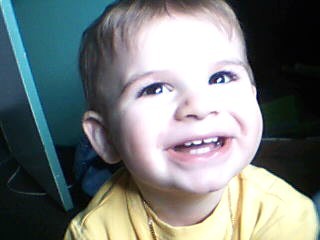 When I was 15 I started having very storng feelings about being a parent. i knew from then I wanted 2 kids. I met my future husband when I was 16. he too wanted 2 kids. at 18 I went off birth control, to be sure it was out of my system. It took us about 6 months beofre I got pregnant, and only close friends knew wew were trying. My son was born when I was 20 years old. I can't believe how well my parents took it. his parents were mad! lol. anyways baby is 15 months now, and were trying for baby #2. I want the kids to be as close together as possible, but getting pregnant is taking just as long or longer then/as last time.

• India
14 Jan 07
m single but still i have already decided with my gf that will have children after 30yrs when we will get totallty settle

•
23 Dec 06
i think i always wanted children but my wife took some talking in to it. We waited 7 years before we had our first child our second came along two years later to make our family complete