First Winter and First Experienced with Snow in Philadelphia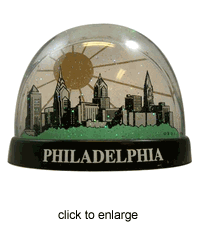 United States
December 23, 2006 6:52pm CST
I just transferred from a Tropical climate Country to US East Coast specifically in Philadelphia Pennsylvania, i had experienced Spring, Summer and Fall but not Winter, any advise for the first time snow experienced. Some checklist and what to do list will do and some personal snow experience would also help. Any input you can give will be appreciated.
4 responses

• United States
15 Jan 07
When the forecast calls for snow, all the grocery stores fill up with people looking for milk and bread. There is hardly any ever left. Also, get salt, gloves, and snow shovels because they all are sold out when the forecast calls for snow. Good luck and have fun!

• United States
26 Jan 07
im having fun right now, snow is getting thicker outside.. i really liked the snow specially at night, it helps illuminate the streets and our place. Very white and very bright snow outside. Want some milkshake just get some snow outside ha...ha.h.aha.

• United States
24 Dec 06
I love snow. It looks nice and fresh. Cleaning streets and your car may not be fun. I am sure you will like it. I do not know how much snow you guys have in Philadelphia and it is hard to give you any advice. Warm boots,and walk for fun. I like to walk my dogs on snow.

• United States
24 Dec 06
go to an empty parking lot, and just spend some time sliding around, and getting a feel for driving in the snow/losing control in the snow. Trust me, it'll help immensly. There are so many people that don't know how to drive int eh snow as well, so be wary of those people.

•
17 Mar 07
I live in central Scotland and although we get snow every winter I still love it ,I love to walk where no one has walked before , I love to make snow angels and snow men with my grandchildren , everything looks so fresh and clean in the snow , there is a picture of my back garden in the snow on my pictures on my profile page , enjoy xx

• United States
3 Mar 07
A good shovel, salt, gloves, insulated boots, adn if the forecast call for black ice- DON"T DRIVE! I just left an east coast city for a much milder winter and I am loving it. Snow is beautiful when it first falls and is untouched. The minute traffic, snow plows, and trucks make thier mark -it turns black, dirty, hard and crunchy-EEEEWWWW. Get some good shoe cleaner- to keep leather shoes in good condition- the salt that remains after the snow melts will really wear on your shoes.