Have you ever watched this drama before?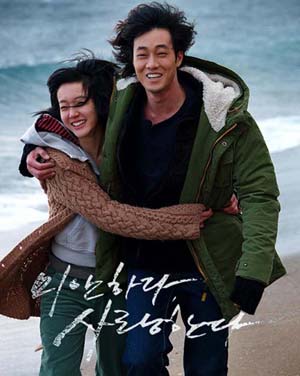 China
December 24, 2006 1:33am CST
"I'm sorry, I love you"(Misa) is my favorite drama. It's about a story of two young people, Cha Moo-hyuk and Song Eun-chae. This drama is so moving that it's very popular in East Asia, including China, Japan, and Korea. I like both of the two stars. Has anyone ever watched this?
7 responses

• Philippines
16 Sep 07
yeah! actually this is the first korean drama I have watched. I don't think if thsi was shown here in the pHIliippines I just saw this series in some website. I love it, so much wisdom and values. My favorite scene is when MOon hyuk was eating noodles in the kitchen of her mom and then he bagun to cry knowing that there is no time for him to relive the moments he wants with his mom. Bravo to this drama, this made me cry every episode.

• China
22 Nov 07
yes, you are right. Thank you for your sharing. Wish you happy my friend.

• Singapore
25 Mar 08
I dont really like very sad movie. But i like the actors and actresses there... i love the ost... i think its original in japanese, sung by mika nakashima- yuki no hana... its nice song, in japanese version and korean version... hmm




• Philippines
6 Jul 07
I have not watch it yet. I think I would look on such movies on youtube to see if such movies is indeed great. I would try to look for such movies on DVD as well. I think it would become much better to watch such movies in DVD so you could really understand the whole drama.