Did Jesus have a secret family? What do you think?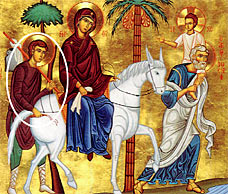 India
December 24, 2006 10:58am CST
Channel 4 is going to show a documentary on Christmas Day claiming that Jesus had siblings James, Joses, Simon, Judas and Salome and Mary was not a lifelong virgin! If true, this could be even more explosive than Da vinci Code!
3 responses

• United States
24 Dec 06
Bummer that this program is being showed in India. I'd be interested in watching it here in the United States. The book, The Da Vinci Code, followed by it's movie, is not the first time that the issue has been brought up of Jesus being a family man. In 1988, Universal Pictures release the film The Last Temptation of Christ. This movie was boycotted by many theatres and denounced as blasphemy by the Moral Majority, lead by Jerry Falwell, in the United States. The movie itself does not center upon the possibility of Jesus having a family, but more upon the Devil's promise of "all the treasures of the world" to Jesus if he renounces God. What are the all the treasures of the world? A home? A family?