does anyone love igi here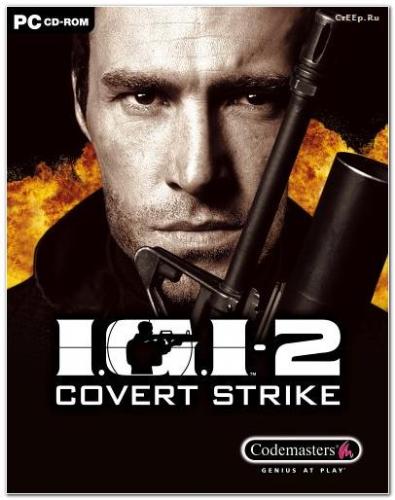 India
December 24, 2006 11:10pm CST
i have played both igi 1 and covert strike but which stage in igi does one love the most
6 responses

• India
27 Sep 09
I like most project IGI , and when I cleared all 14 stages I downloaded covert strike, But my parents don't like this game because i used to play this game all over night, and for my parents, I leaved to play this game since 1 year. "NEHA"


• Malaysia
16 Jun 07
yea..i completed both of the game, 1 and 2. personally i thnk the 1st one is a bit easier than the 2nd one. but look unreal as u can carry as much weapons as u like. can u imagine bringing AK47, M16 M203, LAW 80, Dragunov at the same time n can move around smoothly?? in real that is not possible. the 2nd thing that make IGI 1 look unreal is..if u snipe the enemy die. the other enemy that see his comrade down don't even care about it. but i still think IGI 1 to be the best game i ever played as that is the 1st fomputer game that i played. for the IGI2 it's really challenging. i like it. but still hate it. it's really hard. the enemy is smart. they are easily alert. and all the time u need to sneak and stealth as possible. get noticed by the enemy, the alarm will be sound and the enemy from whole base will look for you.the enemy is real amart. in this game u r allowed to carry 1 rifles/submachineguns , 1 pistols , and some grenades n ur knife. but i think in real life we can carry more than 3 hand grenades and the M203 grenades. the rwelistics feature of IGI2 also made the sniping become more difficult as when u zoom using ur scope the cross hair keeps on moving up and down which i don't like this so much. what i like about IGI2 is the story. Jones get trafveld form Russia, and then to somewhre in middle east, and the last one is china. overall, i think the missions is a really challenging, and tooo real. the graphics is nice plus u have more new weapons, such as Styer AUG n G36. for those who hvn't play IGI i highly recommend u to play this. even it's tough but u'll feel a great relieve as u finished the game. :)

• India
22 Jan 07
I like IGI 1 it is the best,3rd and 4th stages r the best in IGI1.

• India
1 Jan 07
I love Igi-2 's stae in which we hve to go deep in the mines & in igi-1 the third one is the best.