What is your favourtie car?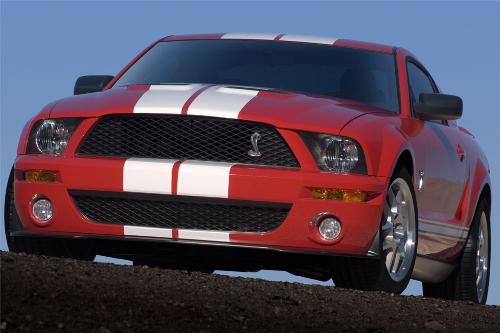 December 25, 2006 7:39am CST
Hey people. This is a question that most men in the world will be able to relate to (women too of course). I would like to know what car do you consider to be your favourite. Personally, my favourite these days is the 2007 Ford Shelby GT500. so lemme know what automobile it is that is driving you crazy these days. Cheers!
5 responses


•
25 Dec 06
the bugatti veyron is a true muscle car among muscle cars. I heard they were actually going to put some of them up for sale. It costs somewhere around 850,000 pounds. Nice choice..a bit dreamy..but awesome

• Italy
25 Dec 06
my favorite car is Ferrari.

•
25 Dec 06
Nice choice. the f575 i assume. The best engineered cars in the business without a doubt.

•
2 Apr 08
my favorite car is feeari as i like this car and it's my dream

• United States
30 Mar 08
My dream car is a 1998 toyota supra the last models that were made before toyota sadly ended its production. And muscle car wise I would love to have a vega because its one of the sexiest underated cars out there lol. as far as exotics are concerened I would love to have the new lexus lf-a or the new lamborghini reventon thats coming out soon.

• Romania
9 Jul 07
My dream car is Bugatti Veyron..This is the fastest car in the world, the most powerfull one, has the greatest design.This car is the best..I like a lot this wonderful car.