Kikuchio's Character in Seven Samurai by Akira Kurosawa.....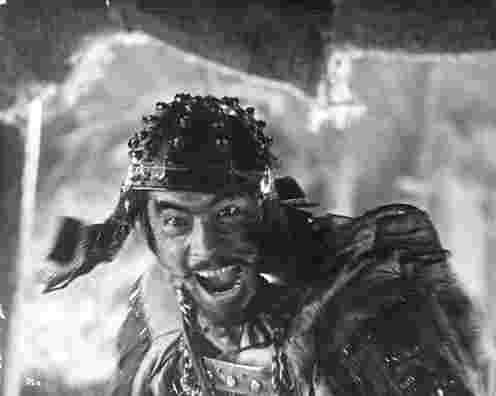 December 25, 2006 1:42pm CST
Kikuchio (Mifune) is the main attraction of 'Seven Samurai' directed by Akira Kurosawa. Neither he was a Samurai nor a farmer. So, he could be critical of both the samurai and the farmers. So he acted like a judge. And he exposed the crimes and qualities of both the communities. Only a sensitive outsider can do that. He was not trained as a warrior. Yet he was the person who killed the chief of the bandits - a remarkable contribution to the freedom of the farmers. Kikuchio knew that he would surely die in 5 to 7 days time. Yet he never lost his sense of humour. That's what made him greater and lovable. Only a strange and unanalyzable chemistry between Mifune and Kurosawa could acheive such a greatness which, to me, is higher than Mount Fujiama.
1 response


•
29 Dec 06
Mifune somehow knew that he would die. He had nothing to loose or nothing to win so he dedicated his life to the villagers.

•
29 Dec 06
Thanks for your thoughtful answer. Shimada Kambe - The leader of all the samurais - once thought that kikuchio was a farmers son for the scolding he gave to the Samurais. He came to the village with the Samurais but he was against the Samurais as well as the warlords and generals and so on........ The farmers thought Kikuchio was a samurai and shimada kambe thought he was a farmer's son. Only his forgotten memory knew what he really was. Outsiders often Win. He was a true outsider.