Euthanasia: do you agree?

Indonesia
September 26, 2006 3:17am CST
Euthanasia is a way to fasten someone death for certainly reasons like hard-cancer. do you agree?
4 responses

• Singapore
17 Dec 06
i dont even know whats euthanasia, haha, too deep for me with my standard of english.. =.="

• Philippines
17 Dec 06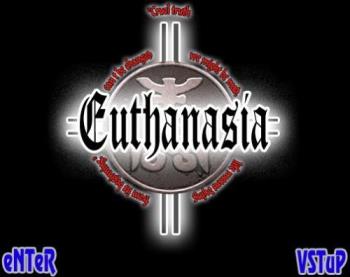 I agree with that..someone dont have to suffer when they're going to die anyway!I believe no one should suffer, and we, human beings, should control when and how we leave Earth. But in catholic church its morally unaccpetable..Human beings do not have the right to decide when we die. Suffering might not be a pleasant experience, however, it does not mean we can just give up on living. Everyone suffers, but still can find joy and a purpose to life until God decides to take us to Him.

• Indonesia
5 Oct 06
Morally, euthanasia should be done for reduce the passions of a patient.

• China
26 Sep 06
i agree with . if one people is feeling bad ,i agree.