Mobile Phone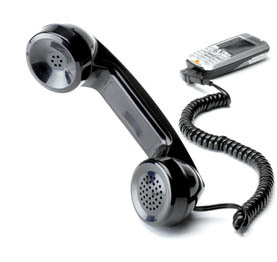 Malaysia
December 26, 2006 6:28am CST
Are mobile phone now day are for communication or a one stop entertainment item!! So now u have game,3G,internet and lot more!! what do you think will be add-on into the mobile phone of the future??
3 responses

• India
26 Dec 06
This is a nice and interesting topic. I think that technology is progressing everyday, which is indeed good for our future. Mobile phones have become very common these days, so they need to be improved, and new models need to be introduced with new features! Nowdays mobiles have games, bluetooth, radio, internet, camera, etc. I think mobiles are a necessity these days and each mobile is being developed for the betterment of the people. Mobiles are essential in our daily lives and they are here to stay, and grow further! I think that in the future mobiles will have many advanced features, they will have maps which will help tourists to explore new places. They might also have cash systems where you just press the amount you need, and it will flow from your banks. Cell phones might also become mini computers, which has all features of a computer and internet, instead of using the computer, it will be more convenient to use the cell phones. Who knows, we might start using mylot on our cell phones. If technology progresses further, then we might be sending messages and calling aliens from our cell phones, and later on we will be visiting other planets and travelling in U.F.O.s! I think that anything is possible in science and technology!

•
26 Dec 06
nowadays you can do almost anything with a mobile phone which is good for eg you can surf on the internet if you don't have one at home, video calls, play games but i think they will more than likely introduce more new features in the future.


• United States
27 Dec 06
mobile phone has become as necessary as the air we breathe..no one can live without a phone but it has become so that we all need a phone....be it for safety or soemother reason or for fun.

• Malaysia
27 Dec 06
So you are saying that mobile phone are the same as cloth??

•
26 Dec 06
mobile phones are nowadays used for more than what it is required for, speaking! people chat, send mails, listen to music, take photos, videos, transfer data..what not. it has infact become a mini computer. hope people undersnatd it is not good for health in the long run and start using it only for necessary purposes.