What do u know about Romanian castel named BRAN????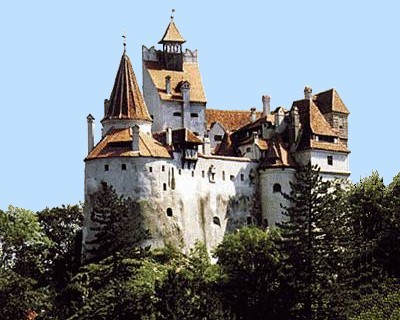 Romania
December 26, 2006 7:50am CST
BRAN CASTLE, Situated at 30 Km from Brasov, between the Bucegi and Piatra Craiului Mountains, Bran Castle is an important national monument and landmark of the Romanian tourism, due not only to the beauty of the Castle and the landscape but also to the legend of Count Dracula.
2 responses

• Romania
26 Dec 06
Bran Castle, situated near Brasov in Romania, is a national monument and landmark. It was built by the Teutonic Knights in (or around) 1212, after they had been relocated from Palestine to the Kingdom of Hungary. The fortress is situated on the border between Transylvania and Wallachia, on Highway 73. In addition to its unique architecture, the castle is famous because of persistent myths that it was once the home of Vlad the Impaler, a famous or infamous medieval warlord; however, there is no evidence that he ever lived there. According to most accounts, the Impaler spent two days in the Bran dungeon, as the area was occupied by the Ottoman Empire at the time. Because of the (disputed) connections between Vlad and the fictional character Dracula, the castle is marketed to foreign tourists as Dracula's Castle; see below. The castle is open to tourists, who can view the inside by themselves or as part of a guided tour. At the bottom of the hill is a small park to which examples of traditional Romanian peasant structures (cottages, barns, etc.) from across the country have been moved.