How is 2006 for you?

Philippines
December 26, 2006 8:48am CST
The year is about to end and how was it for you? It's the same for me for most part of the year. Nothing really big happened. But this month, i've got one of the best gift that i can have...just got promoted in my job..*smiles*..that would mean more work for me, less time here and anything else for fun online. But this will be a challenge for me, being my best in my new position in the company...How about you?
3 responses

• Philippines
5 Jan 07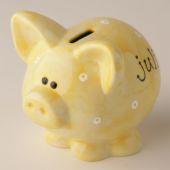 Congratulations Pinoy for your promotions, hope you could be promoted again this year! 2006 is not that bad year for me. It's like the same as every year passes by. 2007 is the year of the boar and it is my year, I am looking forward to see some changes in my life!

• Philippines
1 Feb 07
just dropping by..hope you'll have a fruitful year ahead too.and more good luck in your business ventures. (",)

• Romania
26 Dec 06
Just about the same. Nothing really significant happen this year but a promotion is on the way, in matter of fact tomorrow i'll discuss the details :) I'm also thankful for my friends and for being by my side, we spend some quality time togheter this year, traveling through our country...

• Philippines
26 Jan 07
2006 have been fruitfull for me(smiles)..not that anything big happened but i am thankful that it was generally peaceful and smooth sailing..come 2007 this will be my year..big decisions to be made i'm considering a change of job and this feb. i will be giving birth to my son...hopefull..(smiles again).