Other people disciplining your children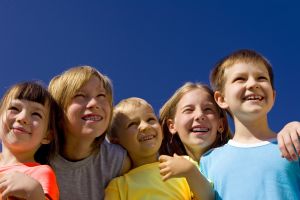 United States
December 26, 2006 7:16pm CST
Do you allow others to discipline your children? If yes, then who, and to what extent?
2 responses

• United States
3 Jan 07
Yes I do let others discipline my children, my sister, If I am not around and she is taking care of them. She is in charge of them

• United States
3 Jan 07
To what extent do you allow her to discipline them? Is she allowed to spank? How old are your children?

• United States
27 Dec 06
We had to deal with this on Christmas. We went to a friends house and their 4 year old daughter was very hyper and excited to see our son, who is only 11 months old. He can't quite walk on his own, etc... She was being a little crazy with him so we'd NICELY let her know..not to do such and such...etc. We weren't trying to be mean..it's just we had to control her here and there. But her parents were always there to step in... I would expect my parents or his other grandparents to help discipline if they see him doing something wrong (especially when he's older). I don't want them beating him, which they won't... Actually I think both grandparents would end up SPOILING him lol.