Is coffee bad for your skin?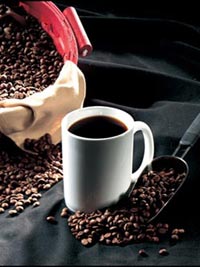 United States
December 27, 2006 4:29pm CST
is coffee bad for your skin? Should I cut back if I want beautiful, youthful skin?
7 responses


• India
28 Dec 06
There are pros and cons in using coffee for skin care. Pros - coffee contains antioxidant that can help fight skin cancer. - some preliminary studies show that topically applied coffee can yield beautiful skin. Cons - coffee is a mild diurectic. If drunk in large quantity, coffee can cause dehydration of the skin. - drinking coffee can interfere with a good night s sleep, which is essential to good skin. So drinking small amount of coffee shouldn t affect the health of skin. But at large quantity, you should talk to your doctor first to find out if the antioxidant benefit is worth it. There are other ways to prevent skin cancer. One of the best ways is to use a broad spectrum sunscreen everyday even when the weather is cloudy.

• India
11 Jan 07
yes consuming too much coffee is bad for health. it takes away the glow of your skin. it brings prematurity of skin which leads to wrinkles. besides it might lead to cancer too. excess of anything is bad.

• Canada
28 Dec 06
Well I've never heard of coffee being bad for your skin other than the fact that it can dry it out. According to an article I read, caffeine is used in cellulite creams because of it's distant relationship to aminophylline. Apparently two studies have shown that caffeine has a benefit towards cellulite but it should also be considered that these studies were performed by companies who create cellulite creams (one of which was Johnson and Johnson). The article had some interesting facts on it, the source is below if you'd like to read more: Source: http://www.cosmeticscop.com/learn/article.asp?PAGETYPE=ART&REFER=BODY&ID=55



• United States
27 Dec 06
Hi! I'm not an expert by any means, but I would think that the only reason that coffee might be bad for your skin is if it has caffeine in it. Caffeine is a diuretic, which causes your body to lose moisture. You would also lose moisture from your skin, causing it to flake and become less firm. That could affect the appearance of your skin, at least over time. Hope that helps! :-)