Local Bands?

United States
December 27, 2006 8:59pm CST
Does anyone like to go to hear local artists in their area? I do sometimes, and my other half participates in a local band. One problem we have here is too many bands. It seems like all the people who come to hear bands are just members of other bands. It's like they all just take turns on stage. LOL!
2 responses

• Australia
28 Dec 06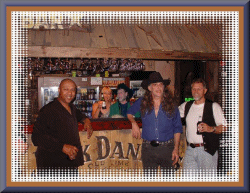 I help a couple of local bands here in Melbourne Australia and I think if more people would go see the independents bands of the world they might discover some are better than the the ones the big record companies push.

• United States
28 Dec 06
Yeah, I do think help is the right word. There is one local singer here in particular who is soooo talented. I really hope she gets somewhere. There are *definitely* local people who are infinitely more talented than some of the garbage the major record labels clean up digitally and distribute. Some of the people who sell millions of records can't even hold a note in real life!

• United States
28 Dec 06
Where I live there are a lot of local bands, but they always play every single weekend. I would love to see more interesting bands come in and bands from other places instead of the same old music. I like a lot of our local bands but once you've seen them so many times, it gets kind of old..