Tags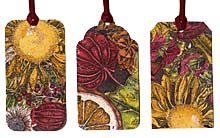 Pakistan
5 responses

• United States
28 Dec 06
Tags don't INCREASE your earnings. Although it helps OTHER members find your discussion. They also list it based on people's interest! So if you start a discussion about your favorite tv show, be sure to tag it so others can find it to respond.

• Hungary
29 Jan 07
I allways try to use many tags. JUst try, if you do not use any tags,only your friends will notice your new discussion. I suggest you to use simple one word tags.

• Malaysia
10 Jan 07
i think it's better to give tag to every discussion you start and respond to make other user easier to find it. It will not increase your earning but it can help other user easier to find your discussion and you may get more respond :)

• United States
6 Jan 07
Not really sure, but if you see that they forgot some then I'll add it... I think that too many people are worried about doing things for the money part!