Migrains....Can anyone help me?

United States
September 26, 2006 10:14pm CST
I have had Migrains for 16 yrs, and nothing helps, can anyone give me ideas on what to try next?
4 responses

• India
6 Nov 06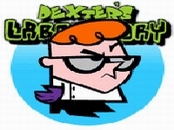 hi....usually we start with.....tab.vasogrin taki it whenever u v an episode.....usually a course for 3 months.. if not then we switch to tab.flunarin 10mg once a day....during a attack.....take paracetamol..... but rem u need prescription.....

• United States
6 Nov 06
Really? Wow you are the first that have given me that kind of information...Even my own doctor didn't tell me about that...Geez, I wonder why...But I will ask Thanks again so much!

• United States
10 Oct 06
try to avoid bright lights or watching television for long times.. can try taking medicines like ergot alkaloids or sumatriptan but inquore with ur doctor bfor taking them... also can tyr aspirin

• United States
5 Nov 06
I agree...When I have a migrain, I have to go and lie down in a dark room, with an ice pack, and complet quite...Or I am going to be sick for hours and I mean hours...I have a couple that have last 3 days and longer...Let me tell you, that really sucks!

• United States
27 Sep 06
My doctor told me if I start to get a migrain to drink 2 shots of espresso It helps to open the blood vessels.. It does help if I drink it. when you first start getting a head ache,Or It does help me. I use to get them alot. my sleep patters are always different and have alot of allergies to smells ect.. You might try it.

• United States
5 Nov 06
Can't do that, I would barf! I enjoy the smell of it, just not the taste...