Living colour - Anyone remember this band?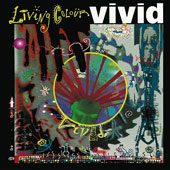 Australia
December 28, 2006 2:17am CST
I loved these guys when I was a teenager! But in Australia they were not very well known at all. The only two songs payed on radio were Cult of Personality and Solace of You. I used to have all of their albums and would have loved to have seen them live!
2 responses


• Australia
31 Oct 08
Holy sh!t mykl! You have officially blown my mind! lol. I posted this discussion over 2 years ago and got just the one response so assumed it was the same old story in that NO-ONE seemed to know who these guys were! I spent my high school years obsessed with this band and had all of their albums yet there was nobody else that knew of them at all. They came to Australia for a concert that I had tickets for but I ended up getting nabbed by the Police for something silly so spent the night in a cage and missed it. I was depressed for weeks! Thanks for making my day. So tell me What's your favourite color baby? Is it red?? That's what I said.....