Do you have a hello tune on your mobile?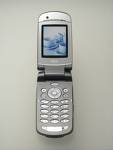 India
December 28, 2006 4:57am CST
Hello tunes are very much in use now a days and almost all the mobile service providers have made arrangements for such hello tunes Make the person listen to the song you like. I myself have the song "Maula mere maula" from the movie Anwar as a hello tune on my mobile Which one do you have??
No responses