do you use yahoo messenger?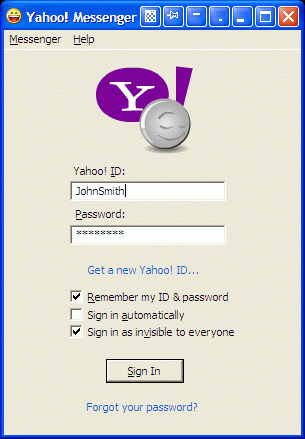 Italy
4 responses

•
28 Dec 06
Yes, I do. Despite a few little hiccups from time to time, I think it's one of the best messengers. The smiley's and avatars are great and I quite like the audibles, although they have some catching up to do with MSN, where you can add your own smileys. I use the launchcast radio and jukebox too, which I find are pretty good. I ripped a lot of my own music onto the jukebox and have hundreds on there now. Yes, I like Yahoo Messenger.

• United States
28 Dec 06
I use yahoo massager, gmail, and aim it is a fast why to get in touch you know.

• United States
28 Dec 06
I use Yahoo messenger sometimes and use Trillion messenger most of the time which also has Yahoo messenger within it's program.