Do you ever keep eating when you're already extremely full?

Italy
December 28, 2006 5:14pm CST
6 responses

• Philippines
29 Dec 06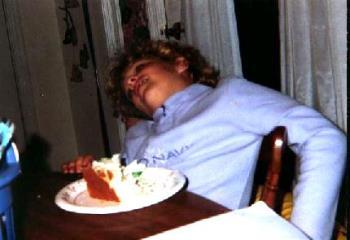 No, i lost appetite when i'm already full. I think it's gluttony when you're intaking more food even though full. Our stomach will get bigger and protude. You can take a small amount of food but a dessert.


• Pakistan
28 Dec 06
yes.i waSs used to eat when i was in tension...but now i quit...because i am on dieting these dayzz..hehe..lolzzz:d

• Spain
28 Dec 06
Yes i do when i am depressed or under tension/pressure. This is very bad habit which i have to get over but am unable to do so. I know this leads to lot of health problems but cant help it.