Is anyone using Vonage IP Phone?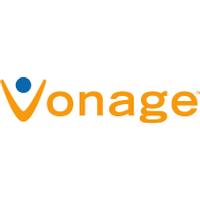 India
December 28, 2006 7:14pm CST
Is anyone using Vonage IP Phone,How do you find the service?How is the customer support?Are they good in service?Because I need to make a lot of overseas calls to UK an Europe,can any one hep me, which is the best service and cheaper? Thanks in Advance.................
2 responses

• United States
30 Jan 07
My bad experiance with vonage!!! After ordering the service on 12/19/06 we tried it out and it was horriable, there customer service is horriable expect to wait 30-40 minutes to talk to someone from another counrty that you cant understand (no offense to anyone here) then be transfered to several other people who still cant give you an awnser.and the phone service is bad tons of static on the line constinly having the call dropped in the middle of a conversation, then I called and cancelled b4 my 30 days was up and was told that there would be no charges accurd to my CC then later i get an email saying they charged me 96.00 to my CC. So i call them and they say that they have no record of me calling them and cancelling. I have been fighting with them sine 12/29/06 to get my money back. And i will not dropp it!!! Then when i tried to get my phone # back to hook back up my Verizon service I was informed that Vonage now owned by # and i had to get permission from them to have it sent back to verizon. I did but it took 3 weeks to do and tons of cell phone bills because i was with out a phone line.If you do a search on the web for complaints about vonage there are TONS of them, including people that have had to cancel CCs and bank accounts to stop them from taking your money out after you cancel.there service, and then they are being harrased by Vonages "collections" department because they have not paid, mind you pay for a service that they have already canceled. I started my own thread about my bad experiance right before i saw this one, ill be intrested to see if anyone else had a bad experiance with it also

• India
30 Jan 07
Thank you so much for your response........Yes I know vonage service is a bit bad especially customer service,lot of stupid fellows are sitting in the customer care,dont even know what was happening in the customer place.Also the communication part is too poor with many occassions.Can you believe the customer care which Vonage runs is from India and I am not sure about Philipines.

• Philippines
10 Mar 07
My friend has Vonage for 2 years now. Since her mother is in England, he often calls her mother there. Good thing that he's under premium unlimited plan, his calls to landline in UK are free. About the customer service, yes, they make use of outsourced customer service. but so far, he doesn't have any bad experience yet for 2 yrs. About the sound quality, it's expected that it won't be as clear as a regular landline bec it's VOIP (meaning it makes use of his internet connection to place & receive calls), but it's good enough for VOIP service. About the rates, he believes that Vonage offers great value for his money bec of all the features included on the package for free. (plus of course the fact that he can call his mother in Englad for free). Try to ask some subscribers with both positive & negative feedbacks so you can have a better view of this issue. I hope this one helps! Take care!