When will the sun burnout?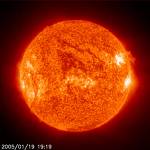 India
December 29, 2006 12:47am CST
They say that one day eventually, sun will burn out and die. But when will u think this will happen. May be a few billion years later. But what if it happens a little earlier. Can humans survive without the sun. IS it possible.
1 response