Why we do not pay due regards to our parents?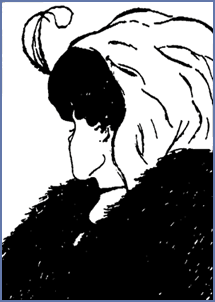 India
December 29, 2006 4:18am CST
When we were child, our parents showered us lots of love and fulfill all our needs but when they become old then we do not pay the same love & attachments to our parents, why? Our parents play a very important role in growing & achieving our goals and become a successful person but after ward, we used to forget the sacrifice of our parents, why? One day some officials of income tax department raid to a house of a businessperson who is having lots of money. On that day, the businessperson was out of station and the government officials have checked all boxes, cupboards, safe, bank accounts, property papers etc and they assessed that he is having millions of black money for which tax not paid to the government. In this episode, one official has seen one old box on which a very old & silent woman was seating and watching the all incidents. The official asked to old woman "kindly allow us to check the box on which you are sitting" but old woman refused to show that box. The government officials said that it is our duty so we have to check that box also. Without bothering the unwillingness of old woman the official done their duties and opened that box forcedly. In the box, they do not found any cash or jewelry but they found only few desiccated chapaties (Bread). The old woman felt very shy and replied that my son and his wife used to go in parties for more than 20 days in a month and they do not provide food to me on that day therefore I have to eat these desiccated chapaties (Bread).
1 response

• Australia
29 Dec 06
I cant believe her own children would allow her to go on like that. Its sickening. I thinka ll teens go through a stage of disrespect... but that behaviour you described iin your story is inhumane!