love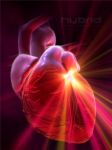 India
10 responses

• Philippines
22 Jan 07
Love is patient. Love is kind. It does not envy. It does not boast. It doesn't proud. It doesn't self seeking. Doesn't delight in the works of evil but always rejoices with the truth. Always hopes. Always trust. Always perseveres. Love is everlastin and doesn't FAIL. God Bless.


• India
8 Jan 07
love is the best way through one can flirt with a girl lol!!

• India
8 Jan 07
love is a fealling to a baby to her mother and love is father to him baby its the true love mean. now at5 this move ment some are difine love as various way now a young thing a mature love withch is affatuation in the age. thats all.

• India
8 Jan 07
Love is an emotion you feel, for someone dear to you.It may vary in intensity, depending on whom you are in love with.Love is blind and knows no boundaries.it is this feeling that can give you immense pleasure, and endless sorrow as well.So, be careful when you are actually in love.


• India
8 Jan 07
i thinks love is depands apon the trust

• India
7 Jan 07
Something which cannot be defined in words.