How do data flow in the pc?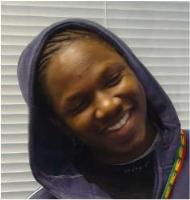 September 27, 2006 10:39am CST
In computing, a serial port is a serial communication physical interface through which information transfers in or out one bit at a time (contrast parallel port). Throughout most of the history of personal computers, data transfer through serial ports connected the computer to devices such as terminals or modems. Mice, keyboards, and other peripheral devices also connected in this way. While such interfaces as Ethernet, FireWire, and USB all send data as a serial stream, the term "serial port" usually identifies hardware more or less compliant to the RS-232 standard, intended to interface with a modem or with a similar communication device
1 response

• United States
27 Sep 06
Im not sure what your really looking for but heres my input...In computers, the path of data from source document to data entry to processing to final reports. Data changes format and sequence (within a file) as it moves from program to program.