admire dad??

India
5 responses


• Sri Lanka
30 Dec 06
I´m raised without a father. I´m glad to hear that u find you and your father so close as u do. Made me smile

• United States
15 Jan 07
Both my parents are gone, now, but I admired my dad for his humor that kept going on and on. He truly was a funny man. The stories he could come up with drove my mom crazy but had us kids laughing all the time. He was a wonderful grandparent too, and all his grandkids just loved him. There was never a dull moment when they were with him. He loved to sing, too and get everyone around him to sing along with him.

• Netherlands
7 Jan 07
My dad means everything... and my mom too! They teached me to have respect for people and raised me very well. They are always there to help out and I trust them with my life. I love them with all my heart!

• Sweden
30 Dec 06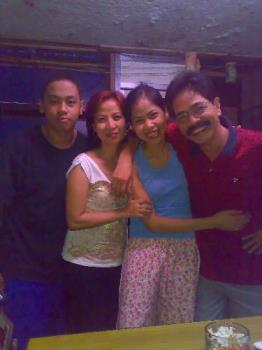 my dad and mom aren't together for a long time. but nevertheless, dad has been supportive of me all the time, emotionally and financially. physically, too when we are together sometimes. he's my number one fan. and he loves me so much.