Marzipan Babies - 3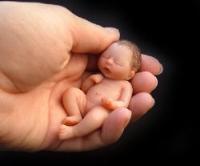 Australia
5 responses

• United States
13 Oct 06
this is so sweet...how intricate the details you have a lovely gift.

• Australia
20 Apr 07
It is not my gift, but thanks.


• Canada
13 Oct 06
I found this post on page sixty nine. These babies are the most beautiful things I have ever seem made from marzipan. If the picture is true, they are wonderful pieces of sculpture. I'm impressed. I'm going back to take another look.

• United States
10 Jul 08
They are wonderful works of art, however they are made from Polymer Clay by Camille Allen - not marzipan :-)

• Australia
21 Apr 07
I have seen this picture used on this site, I never even relised it was marzipan, I'm glad the pic has now been explained. thanks