how much money do u have on mylot earnings?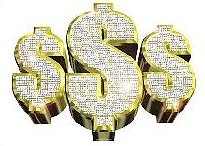 Romania
8 responses

• India
31 Dec 06
just joined today...i am pretty much excited abt this....postin as much as i can

• United States
3 Jan 07
I have $179.94 right now. Good luck to you, keep working hard.


• Romania
1 Jan 07
Well i have worked an entire month (almoast) some days i haven't worked and i have around 30$ in my earnings. I think it is a good start, last month i had somewhere around 14$ so there is a progress. Good luck!

• Canada
31 Dec 06
0.71$ and i've been there for 3 days also. I'm getting addicted to MyLot :P

• Iceland
31 Dec 06
I have 12,83 and I have been here for about 2 months I think :D Have a happy new year