Vacation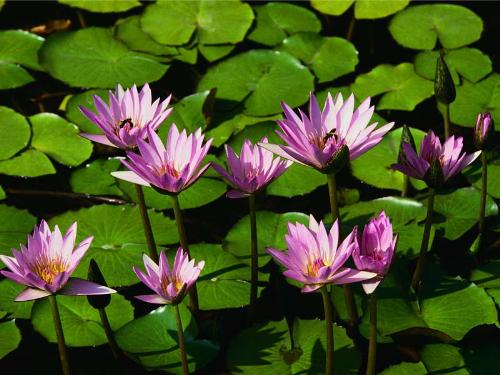 United States
December 31, 2006 2:27pm CST
Why do people take vacation instead of staying home
4 responses

• United States
31 Dec 06
Thats the point of a vacation. Get away from home. Get away from people that know you and know where to find you. Since my husband is a preacher and we lived in parsonages it was the only way to get some rest. We liked to camp, no phones, no way to reach us if only for a few days.

• United States
31 Dec 06
yea but why spend money on a vacation when you can camp at home.. and no one will know you are at home

• United States
31 Dec 06
Doesn't work that way at a parsonage. Most of the time its right beside the church and people are always in and out. Or if they see your car in the drive or a light come on in your house and on and on and on. You get the idea. since a preacher is on call 24/7 it is hard to get away and when you do get a vacation you want to get some rest. Unfortunatetly some people think if the preacher is at home then they can call him even if he is taking vacation time. So the need to get away.

• United States
31 Dec 06
yeah that is true. i understand what you are saying some people will not leave you alone


• United States
31 Dec 06
If you stay at home, people can call you and ask you to come in to work. It is also just a good way to get fresh ideas and have some thinking and relecting time.

• United States
31 Dec 06
yea but if people think you went on a vaction than you would not have to worry bout it but why do you want to spend all your money on a vaction

• India
5 May 07
i think everyone loves nature and wants to spend some precious time with the family members, what could be more rewarding than a vacation with the family. so vacation brings change in life, lots of fun and love of the family.

• Germany
30 Apr 07
When you come home from a trip you have memories out of the ordinary which nobody can steal for the rest of your live. You can think of the sea or the mountains you have seen or maybe the Eiffeltower or all the sand in the Sahara.... You can tell your frinds and maybe one day your grand-children. That is what trips are for.