why the australian sports are so good?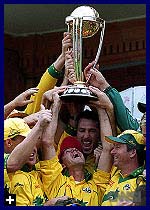 India
January 2, 2007 12:06pm CST
u look at cricket, look at hockey, look at swimming an australian is always there...what makes this possible?? back home in my country theres more politics than sports..and when it gets as bigger as cricket(its a religion here) theres more politics. theres lack of support,appreciation and wht u need the most INTEREST..
1 response

• India
2 Jan 07
They are good at sports because they spend a lot of time playing sports and takes it seriously and has a lot of money to spend on it.