Breastfeeding in Public..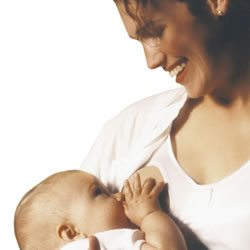 New Zealand
January 2, 2007 6:41pm CST
Im one of these Women who used to do it but I did it discreetly without putting people off their Lunch.. Some people find it extremely offensive, Some utterly gross.. but what they dont think of, Is the Baby thats needing to be fed and the Beautiful Bond that Mum and Baby build during this time.. Whats your opinion on this?? Does it offend you?? If so, Why?
3 responses


• Portugal
3 Jan 07
Here in Portugal it is quite natural and nobody pays any heed. Doesn't matter where you are you will see some woman and her child. They usually cover the chile with a blanket or something but no one is offended in any way.