Anyone collect Turtle stuff?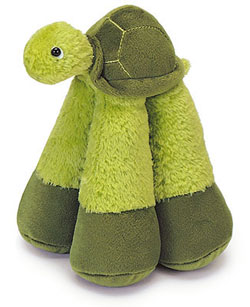 United States
January 2, 2007 10:03pm CST
This became a little obsession for me a few years ago. Collecting turtle stuff that were glass, wooden, plastic stuffed, etc. At first it was hard to find anything at all but recently I see turtle stuff everywere so I try and restrict myself to the really unique or must haves lol. SO anyone else have the hobby? Obsession or whatever I should call it lol.
4 responses

• United States
3 Jan 07
I don't collect turtle stuff. She has so many different things that are turtles, I exspect many more and she will have to move out of her room! She also saves them off the highway to keep them from getting run over.

• United States
29 Jan 07
My son has been collecting turtles for several years now. He has a big obsession with them. His room is getting filled so much that they are spreading through the rest of the house. That's ok though, he isn't the only one that likes them. He got a couple more for Christmas, and one more for his Birthday today.

• Canada
29 Jan 07
I have to agree that it is an obsession. My best friend gave me a turtle changebank for my 16th birthday and that was just the beginning. I now have well over 100 and they are all through my house... lol... I also have to agree that finding turtles is getting alot easier. They used to be alot rarer. My favorite of my collection is a brooch that I had on lay-away for almost a year before I had it fully paid off. And now that I have it, I'm too afraid to wear it out because i don't want to lose it.. lol... I'd love to get real turtles as pets but I've heard that they really stink if you don't keep an eye on them and if you saw my house you'd know that housekeeping isn't one of my stronger suits.. lol...