A secret to long life: education

United States
January 3, 2007 10:32am CST
An article in today's NYTimes discusses research showing that education is a surprising factor in helping people to live a long life. The articles notes, "The one social factor that researchers agree is consistently linked to longer lives in every country where it has been studied is education. It is more important than race; it obliterates any effects of income." It is even more important than issues of money and health insurance, the article says. I was pretty surprised by this. How about you? http://www.nytimes.com/2007/01/03/health/03aging.html?ei=5058&en=855b8be809973f38&ex=1168491600&partner=IWON&pagewanted=all&pagewanted=all
6 responses

• United States
4 Jan 07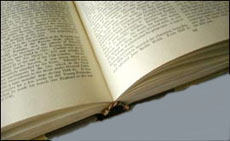 Actually, it doesn't surprise me at all. I have often thought that as long as you keep the mind working and sharp your body will follow. I once saw a woman at the Barnes & Noble store. I watched her, somewhat frail and definitely "old" by most terms and then I listened to her. She not only was very with it mentally, she was intrigued with learning new things, finding new books, new authors, etc. I understand that sometimes as we age we're limited in our reading abilities, but I hope I always find some media that can keep me reading and learning.

• United States
16 Feb 07
Oh yeah.... sometimes age is truly NOT a number! LOL I agree whole heartedly! I honestly hope I can keep my mind moving and sharp long after my body parts start wearing out. So far I'm doing ok with it! I think we have an advantage too, with the internet. Can you imagine our generation... 90 year olds on the net! LOL Should be interesting!

• United States
4 Jan 07
I could see how the study makes sense, but I'm sure there are other factors that que in as well... In poorer areas there isn't as much of a chance for education and the food places aren't as good either! When was the last time you saw fine dining in the ghetto? Never, it's all about fast food there, and yes I will start a fast food in poor areas controversy as that definately effects the health in the area! I guess there's many ways to see why and how people live longer, but I'm positive there are other factoids that go hand in hand with this study as well!

• United States
4 Jan 07
The thing is, education leads to a lot of other things. In the US for example, better educated people eat more healthy foods and get more exercise, maybe partly because they have the money to do so, but also because they know enough to know what behaviors are healthy and what are not. I'm not sure I buy the ghetto-is-all-fast-food argument. I've worked in a few bad neighborhoods and I could find good quality food cheap in small food stores and bodegas. Yes, McDonald's is tastier and it's hot food, but IF you know which food is better and want it, it's not that hard to find.

• United States
4 Jan 07
True, in the high paced world we live in it seems like that would be an easy scenario, but many parents just say eh, go grab a burger... It's funny I had to bring this fast food stuff into the argument, because I was substituting one day for a senior High School English class and they had already watched Super Size Me the class before. Somehow the class started talking about how there's so much fast food around them and the nearby section of the city there wasn't one fast food place. I mean even the burger joint there was healthier... This school wasn't in the "ghetto", but it wasn't as rich as the other area of town where a $1 to $5 million house was common! Sorry, I kinda strayed from the point a bit, but we decided that poor areas have poorer living conditions. So maybe my argument is that rich people live longer... But usually rich people are educated, so I guess that means that it isn't about race atleast (or for once)!

• United States
4 Jan 07
It's kind of a chicken-or-egg issue: wealthy people may live longer, but part of the reason they're wealthy is because they're better educated. I know in the U.S. people with h.s. degrees earn more than those without, college grads earn more than those without college, etc. (Except people with Ph.D.s tend to work as waiters... just kidding, though I know some folks who are way underemployed for their education level.)

• United States
16 Feb 07
education helps you learn and grow. Education CAN help you go after a job or career that you LOVE, and that's pretty important to stress reduction - and high stress often causes health problems. Education is the antithesis of ignorance and intolerance. It helps you learn how to make GOOD life choices. It certainly makes sense to me that a good education is correlated to living a longer healthier life. It isn't that education makes you healthy, it's that it ARMS you for making the choices that lead to a healthy life.

• Philippines
16 Feb 07
The good thing about properly educated people is they are able to discern what is good and what is bad for health. Naturally, that leads to a much longer life. They also understand the need for vaccines and immunizations, and they learn pretty quick whenever a new idea is being inroduced. They are aware of the right ways to care for themselves, bathe, keep clean, drink milk, take vegetables and fruits, etc...in countries where education penetrates even those in the hinterlands, people understand what balanced diet is. Indeed, proper education is a cure to everyone's ignorance and hardheadedness.

• India
3 Jan 07
Yes i do agree that education can help you live lone. My view is that with education man is aware of his surroundings and what is good and bad for his survival.So he will make the right choices with his life and this will let him live a long life

• India
4 Jan 07
education helps one to behave which is very essential in todaysa naughty world