In concert

United States
January 3, 2007 11:56am CST
Did you guys see them in concert with Staind??
1 response

• United States
1 Sep 08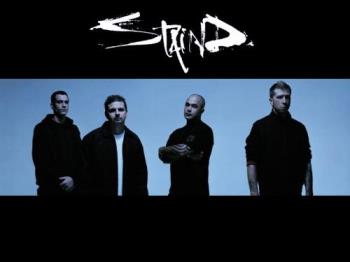 See who in concert with staind? I have seen Staind in concert with KoRn back in 1999. It was a great show and thats how i found out about staind, was because they opened for korn and my parents took me to the see them live for my birthday. it was awesome! and after i saw them live i went out and got there CD's that they had out, which i think was just the one at the moment or they had just came out with break the cycle. Aarons voice is so good. I just love it and its even awesome live which is good because a lot of singers sound different on CD then they do live in concert but Aaron sounds just as good as he does on CD. I wish i could of seen them live when they were on tour with 3 doors down but i didn't get the chance too

i wish they would tour together again. those are two of my favorite bands and it would be awesome if i got to see them together.