You liked to play the guitar?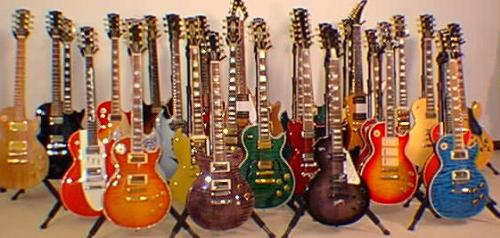 Indonesia
January 4, 2007 7:34am CST
The type of the guitar whether that was enjoyed by you? i like the Guitar gibson
4 responses

• Singapore
20 Feb 07
I wish to but i do not know how to play.

• Indonesia
9 Jan 07
I like play guitar but don't no type name, I has C 600

• Indonesia
9 Jan 07
Yes I really be fond of very much played the guitar, that is why for me played the guitar was art. And that really was enjoyed by me was the electricity guitar...:D

• Canada
4 Jan 07
I have a Yamaha accoustic FG-410 It cost me $75.00 Canadian and I play it about 3 hours or more a day. I started to learn to play when I was 47 and really reqret not learning earlier in life. I have had two guitars, both Yamaha, since I started. The first guitar cost me $40.00 Canadian, so I have not invested a lot into this hobby I have learned to love so much. It's nice to know that you can still entertain yourself and your friends without it costing a fortune.