Are you egocentric/narcissistic?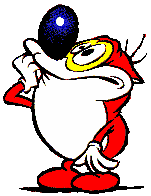 Portugal
January 5, 2007 10:10am CST
It never fails to surprise me how people can be so self-centered, thinking that everything revolves around them, not considering other peoples' problems and only thinking of ways to get ahead of everyone else. Do you live inside your own navel? Is everything about you? Are you able to sacrifice yourself and your wishes to help others? I find myself in a place, right now, where I am surrounded by many of these people. I have always been one to help others if I can, but being around such egotists is slowly turning me into one of them, I am now unable to "turn the other cheek" and help these selfish, egocentric people. I hope I can fight off this feeling, because I don't want to be one of them :|
1 response

• United States
7 Jan 07
ahhh... i used to be more self-centered before... i am not like that way now. I think it is better to have more humanity in yourself. any way being egocentric is a turn-off and u can find yourself alone. It is very nice to give, but only to people that appreciated it. Friendly-ness is a good quality. i am try to be less egotistical when i can, it can blur your outlook :)

• Portugal
7 Jan 07
It's true that egocentric people can often find themselves alone. To me, it's a little amusing to see how many egocentric people relate to each other. They also tend to stirr up fights with everyone, no matter where they go, sooner or later. Speaking of outlook, I would just like to crawl into someone's brain and experience life through the eyes of a completely self-centered person. And then maybe bash their brains on my way out :| Too harsh?

• United States
7 Jan 07
i think if you went into another's brain, wouldnt you go crazy?