Car Accidents !!! Men Or Women

Saudi Arabia
January 5, 2007 1:48pm CST
Past few months i have seen lots of car accidents...some are done by men and some by women. Who do you think are more into doing Car accidents, Men or Women ? as for my personal opinion...i thnk minor accidents like the ones occured during parking and at traffic signals are done by women while the major Highway Car accidents are done by Men. What do u guys say ?
4 responses

•
25 Jan 07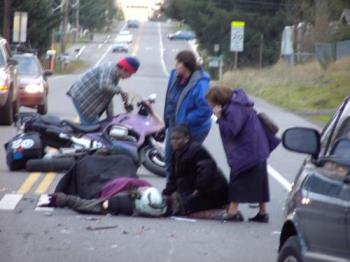 Yes you are absolutely right, accidents occoured by womens are minor while sometimes womens do major accidents, therfore I can not assure that womens can not do major accidents they do, but not that much, apart from it the reason beside having major accidents from mens are they travel a long way to go, which women does not prefer to do! This is what I think, this is what my personal opinion is.

• United States
6 Jan 07
That is true. I too believe that men commit more accidents than woman. Once a taxi driver has told me that after so many years of driving for long distances he no more observant of the road, he keeps thinking a variety of things but somehow is able to avoid accidents. Likewise since men normally drive for longertimes they tend to take driving for granted and therefore make more accidents.

• India
5 Jan 07
The meaning of accident is something which occur due to error of judgement of mind or something which happens unintentionally.It is not that men make more or women make less. It is just an unfortunate event which sometimes occur with negligibly small damages to you and your property or a big damage and all this depends on your destiny. But may be that men are more prone to accidents because their mind will always be thinking on some or other things when they drive. But cant say that womens are less to it because it all depends on the state of mind of the driver and his fate.

• India
5 Jan 07
yes you are right...Accidents happen due to reckless driving in the part of men and women.there cannot be much difference.in my point of view women are more careful while driving but they do end up in accidents as their reaction time is late when considered to men.And in my place most women does not drink and drive.Women does not that way end up in fatal accidents.