CAN YOU LOVE TWO PERSONs AT THE SAME TIME?

India
January 6, 2007 1:29am CST
I am not refering to love for parents or sibblings.But loving in sense of loving your partner.Can you share your feeling,joys,sorrows,passion,feelings with two person at the same time.If you love them truely will it be cheating both of them .If anybody is in this particular situation please share your story
1 response

• India
29 Jan 07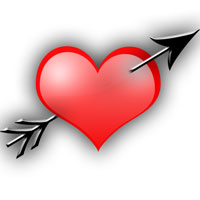 Yes I think it is possible for some people to love more than one person at a time. This happened to one of my friend. She was in love with a person. After a couple of months, the person told her that he cannot marry her because his family has arranged another marriage for him and he is commited to do this. But from one of my friend I have learned that this is not a arranged marriage, but is a love marriage and the person was in love with her at the same time when he was in love with my friend. Sometimes I wonder how it is possible for a person to love more than one person at a time.