Whats your computer configurtion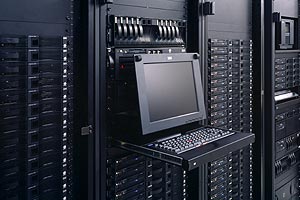 India
January 6, 2007 2:43am CST
Hey Just put up your system configuration.... Go ahead and post your best config possible...
3 responses

• India
12 Jan 07
my processor is AMD 2400+ ,1GB RAM,21" LCD monitor, i ball mouse, keyboard and UPS, EPSON inkjet printer, HP scanner and using broadband internet service!!!!!! am satisfied with my system config!!!!!!!

• Romania
6 Jan 07
This is my computer configuration: ADM64 3000+, 1.5GB RAM, 320 GB hard-drive, ATI Radeon 9600 256MB. I'm quite satisfied with it, but it can always be improved.

• India
22 Feb 07
i bought a new computer on may 2006.befor that i was using a celeron based entry model configuration pc!my new pc's configuration is: AMD Sempron 1.6 GHz 2600----512MB RAM nVidia GF 6200 256 AGP Card 80GB HDD----DVD Combo----Flat monitor 17"----creative 2.1 Speakers