How you can increase your blog popularity!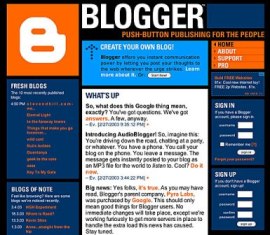 Malaysia
January 6, 2007 12:35pm CST
I know many people have caught up with blogging lately. If you are interested to now how to increase link popularity then you need to know the workings of the search engines. Almost every day, we have something new to learn on getting ahead of the search engines. If your more popular, then, your site will appear on the top of the pages. By doing that, it means more traffic to your site. I suppose if we have make an online presence, that's one of our aim. Say for example a blogger like you who is writing to share about your child's progress with other parents, you can include all your blogger friends in the post conversation. Make sure that you put their blog names and use it to link to their blog URL. Make this a habit because it helps them and in return, helps you too. It is a form of socializing and in time, all these links will slowly increase your blog ranking. As you know, blogging can bring money. So, do have fun sharing about your child but at the same time, work towards making the blog giving you some financial returns.
1 response

• Romania
6 Jan 07
Most people write blogs for the fun of it, but many people also enjoy the feedback and popularity a successful blog can bring. WiredNews reports David Sifry's (CEO of Technorati) advice on how to get your blog noticed. Coincidently, NY Times writer David Pogue also has an interview with former Wonkette writer Ana Marie Cox, on how she became so popular.