How often do you eat fast food?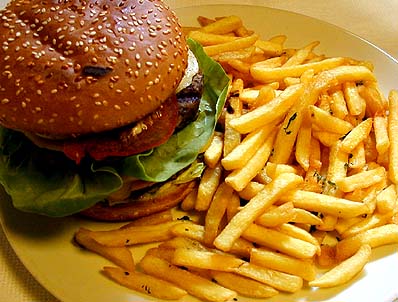 Israel
January 7, 2007 8:59am CST
Well i'm eating pizza or hamburger&chips every now and then, somtimes once a week or two. I know that its unhealthy food, but i'm a thin person and I really dont mind eating fat food when it's a tasty one. It's still unhealthy.. but still, it;s not like im eating it every day right? But whats about you?
2 responses

•
8 Jan 07
hi there i have fast food about once or twice a week myself but it makes me feel very bad inside when i do eat them and trying to cut them out altogether.

• United States
9 Jan 07
i love fast food but it horrible for the health i only eat it a little bit because i know how bad it is but i really like to go out to restaurants so i usually eat healthy there