I have 3 GRAND children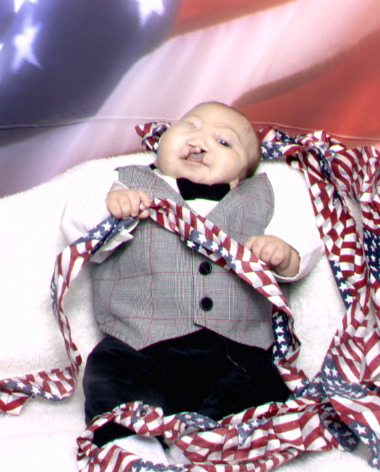 United States
January 7, 2007 10:32am CST
I have 3 Grandkids, 2 living & 1 who's no longer with us. I love my grandkids a lot & enjoy spending time with them. Do you have any grandkids? if so, how many do you have? Any cute stories to share about them? Mal is 2 yrs old. He's a typical 2 yr old, full of energy & always into everything.;) He's a big daddy & grandpa's boy. Star is 6 months old. She's a lil sweetie. I just love walking into the room & seeing her look for me (cause she has heard my voice). When she sees me, she grins real big at me, it's so cute. Can you tell I'm a proud grandma? My avatar is my grandbabies; Mal & Star My first grandchild is Devon, he's the one that passed on. He was born sick. I'll always include him when I say how many grandkids I have, he might be gone, but he's still my little angel.
1 response

• United States
8 Jan 07

I'm so very sorry to read of your family's loss...I know how it is to lose a special little one. I have 4 grandchildren, Drew is 8, Raimond is 6, Avery is 14 and Nicole is 16....I live close to Avery and his sister Nicole, and see them as often as possible, Raimond lives a few hours from me so I don't see him nearly as often as I'd like to, an Drew I haven't seen since he was 3 months old. I miss all of them when they aren't around and they bring me such joy. Having such a wide range of ages, they do keep me on my toes! I can tell you that Raimond is exactly like his daddy, looks like him, acts like him, and is as smart as he was at that age..and THAT'S scary!..lol...Your babies are just precious! I know how proud you are and how much you love all 3.

• United States
8 Jan 07
Your little Raimond is a cutie. :) I can't wait till mine are old enough to take to the park & teach to cook. I'm looking forward to baking cookies with them ;). It must be bad, not getting to see Drew very much. I hope you will get to see him soon. I'm expecting my 4th around July 3rd. My youngest daughter is due then.