What do you think about Fergie's new Album/Songs?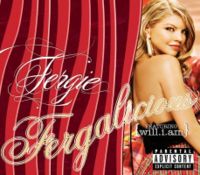 Philippines
7 responses

• Philippines
2 Mar 07
fergie's album is nice and groovy, she is still a member of black eyed peas and her music is better with the other peas. She shines more when she is with the Black Eyed Peas.

•
4 Feb 07
I think Fergie's solo material is great but she was better with the BEP. As far as i'm aware she's still with them. I like Fergalicious (especially the video!) and London Bridge. Look out for a song she did with Will.i.am called All That I Got (The Make-Up Song).

• United States
12 Jan 07
i love hip-hop so she's not one of my favourites artists but i think that her song sare not bad:) Have a NICE day everyone.


• India
8 Jan 07
i dont love the album but i like the songs london bridge and fergalicous i think both these songs are really good

• India
8 Jan 07
i really black eyed peas...but fergie's new album is a total bummer..she shld stick to d grp..

• India
8 Jan 07
yeha...u're rite....but the song is damn feet tapping...and even stacy ferguson id damn cute...ya she is a member of B.E.P..only that she made one album on her name...u c the other members also in d song...?