Ganguly or Dravid??? who is next?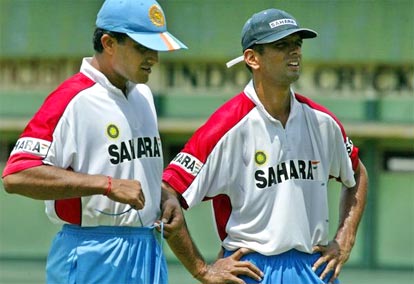 India
January 8, 2007 11:24pm CST
Guys, whom do u think shud captain the Indian side in the world cup? After that thumping defeat in the hands of SA, I guess there shud be a change in the whole stratergy. Well, atmost Ganguly can be bought back as the captain of the Indian side. What say?
8 responses



• India
9 Jan 07
Ganguly is an exceptional captain. Under him, India have played as a team rather than individulas, He is a commanding captain,He led India in a record of 49 Test matches winning 21 of those including 12 outside India.In 143 odis which he led, we won 73 and lost only 63. Where as Rahul's status is 12 odis as captain out of which we won 5 odis and lost in 6 odi's. In 17 matches, which draid led we won 5 and lost 4. So clearly, the stats are with sourav and he should be reinstated as Captain

• India
9 Jan 07
i dont think so the wall should not be dropped as a captain heis leading the team greatly but our boys has to be able to perform their is no necessary to change the captain

• India
9 Jan 07
yes even i agree , ganguly is a better captain thn dravid , i guess dravid feels pressure whn he is captain ,Now tht Ganguly has coe back , he deserves to be Captain


• India
9 Jan 07

I think Ganguly can not be captain of Indian cricket team. but i also think rahul is not fit of captain now. so I am not sure who will be next captain of Indian cricket team.

• India
9 Jan 07
dravid is a good captain but not an exceptional captain,like ganguly.so,i think ganguly would be better off leading us into the world cup but,knowing the indian system and all,i know that its nt gonna happen at any cost..not unless we lose the remainin two series badly enough,with ganguly performing well,as he always has in one dayers