Do you think its hard to find quality discussion on myLot?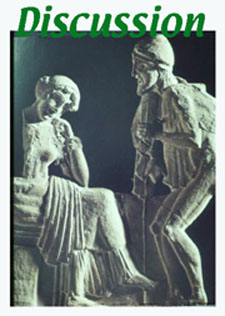 Croatia (Hrvatska)
January 10, 2007 9:38am CST
Hello! Do you have problems with finding good and quality discussion? I am online and for last 20 minutes i am having problem with finding quality discussion. I dont know where to post! It s all full of newbie questions and stupid questions. I really hate when i see new discussion with title:How can i earn money on mylot. that really freaks me out! What the hell are you doing on mylot if you dont know how to earn money on it? And i also dont like those Which cellphone do you have discussions. I think that they are stupid and have no point of being started.
3 responses

• United States
10 Jan 07
It is really difficult to find quality discussions around here. I actually started a discussion about this yesterday. What I suggest is that when you do find a good one, invite the discussion starter to your friends list. You can then keep track of the discussions they have started. I'll give you a good place to start...go to this members profile and look at his discussion, they are both funny and brilliant...good luck tracking down those smart threads www.mylot.com/DoubleB66

• Croatia (Hrvatska)
10 Jan 07
See what am i talking about! I couldnt find your discussion just because of those newbie or stupid discussions. Thanks for your advice. I am sure that i ll put doubleb66 on my friends list.


• Philippines
10 Jan 07
Opinion are expressed in varied ways, like interest varies with individuals, what you you don't like, others might love; What you like others might detest. You have the freedom to choose, If you do not find any good discussion you want to respond to, start a good one.