Are there any home made medicine for cold?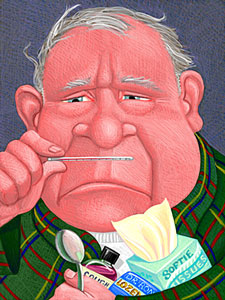 Sri Lanka
January 10, 2007 10:36am CST
My room mate have been caught by cold and seems to be very much ill. are there any first aid or Home medicine for cold. Please help.
1 response

• United States
10 Jan 07
Mix a shot of scotch whisky, a half teaspoon of sugar in with boiling water...let it cool till it is at a drinkable temperature then drink it a quickly as possible. Take it right before bed and be prepared to sweat...works for me every time. Hope your room mate gets better soon.