Who in here liked SAW 3?

Portugal
5 responses

• India
20 Jun 12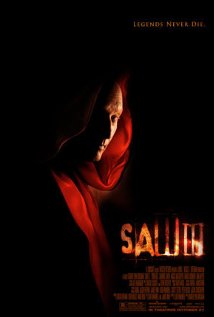 I have seen Saw III a long time back, it's good one if you have liked the first 2 parts. There are totally 7 parts to the film, the 7th part is in 3d which I couldn't watch it in 3d but did like it in 2d. If you have liked the first parts you shouldn't miss the rest of the parts ..

• Portugal
16 Feb 13
Now I have seen even the Part 4 :) Good movies for those you liked horror ones

• Canada
12 Jan 07
I just went and seen saw 3 yesterday. I really liked this movie. Even though it was perhaps the goriest in the series, I thought it was just as good as the other two. In this one I was able to figure out the plot for the most part because I knew the characters had to be linked in some way. If you haven't yet seen this, I suggest you do, just make sure you watch the first two first!

• Portugal
12 Jan 07
I saw the first two, so I´m waiting to watch the third one.

• Belgium
14 Jan 07
It's the best one of the three. The plot is way more good than in the other ones. If you liked the first 2, than you'll have to see this one.. Maybe if you didn't like the first 2, this one might be a bit better, but still it stays horror and shivering!

• United States
14 Jan 07
I'm not gonna lie, I have never seen it. BUT...when it comes to DVD I will more than likely be the first one to get it!! I loved the other two and by watching the previews this one looks even better...I can't wait!!