longest!!

India
January 10, 2007 12:13pm CST
hey people!!which is the longest english word u have heard???how did u come across it??and is it the longest in the world??plss full me in wid ur views!!
3 responses

•
22 Jan 07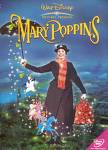 I think hasseyg means the song from the film mary poppins... Supercalifragilisticexpialidocious! Even though the sound of it Is something quite atrocious If you say it loud enough You'll always sound precocious Supercalifragilisticexpialidocious!


• India
10 Jan 07
Well the longest word That I came across in English Is when I was in class 7th that is in 1981.It was the outcome a debate that ensued between two of my teachers. The word actually is a combination of a lot of prefixes and suffixes . Well the word is ''Antidisestablishmentarianism" which tells about the act to prosecute all those who don't believe in any establishments.