Do you think Foo Fighters has been able to break away frm dat Nirvana tag??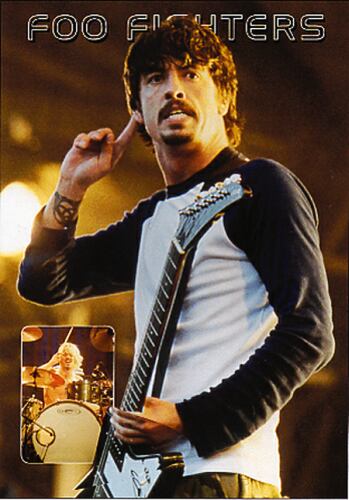 India
4 responses

• United States
11 Jan 07
I think they've successfully broken away, yes. I'm an old geezer and was around for Nirvana, but my 18 year old nephew had no idea Dave Grohl had even been in Nirvana until I told him. I think they've managed to defy a lot of labelling to become known as just a solid rock and roll band.

• India
12 Jan 07
And i think Dave Grohl has played a pivotol role in that.

• Australia
8 Feb 12
I know kids who love Fooies, but have no idea who Nirvana are, so yes, I think they have broken away from the Nirvana stigma and all that came with it. Dave is an amazing musician who definitely deserves respect for what he's done musically over the years, not only with Foo, but with all the other musicians he's worked with over the years.


• Australia
28 Feb 07
Dave's a great guitarist and a fantastic drummer. I'm glad he's able to do his own thing, because he can finally show just how tallented he really is. Foo Fighters OWN Nirvana. I got bored with nirvana really quick. Catchy songs they might have been, but when you play guitar like i do, it get's boring really fast.

• United States
12 Jan 07
Hell yeah!...Foo FIghters is a band by itself and with the exception of dave grohl being in the band, I see no connection with Nirvana!